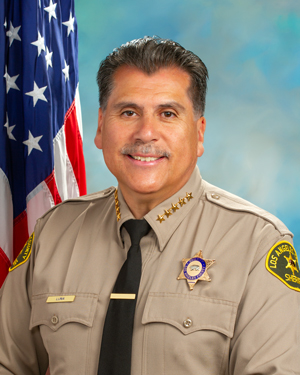 Sheriff Robert G. Luna
Robert G. Luna was elected as the 34th Los Angeles County Sheriff on November 8, 2022. Sheriff Luna commands the largest Sheriff's Department in the United States, with nearly 18,000 budgeted sworn and professional staff. In 2021, Sheriff Luna completed his service as Long Beach Chief of Police, capping a 36-year career at the Long Beach Police Department, the county's second largest police department.
Growing up in unincorporated East Los Angeles, Sheriff Luna's neighborhood was patrolled by the Sheriff's Department. He saw examples of both good and bad policing, which inspired him to become a peace officer and shaped his philosophy on relationship-based policing, specifically in communities of color. Sheriff Luna started as a Long Beach Police Department reserve officer in 1985 and was promoted within every rank of the Police Department. He was appointed Chief of Police in 2014. During his time as Chief of Police, he served on the Major Cities Chiefs Association (MCCA) executive board and Homeland Security Committee, and on the Police Executive Leadership Institute (PELI) mentorship program. He also received various awards from organizations in Long Beach for his civic leadership and community engagement.
Sheriff Luna is a graduate of the Federal Bureau of Investigation's (FBI) National Executive Institute and National Academy, Harvard University's program for senior executives in state and local government, and the University of Southern California's (USC) Delinquency Control Institute. In addition, Sheriff Luna holds a Master's in Public Administration from California State University Long Beach.
Assistant Sheriff
Chief Financial and Administrative Officer
Jill Torres

Assistant Sheriff
Custody Operations
Sergio Aloma

Assistant Sheriff
Patrol Operations
Bruce D. Chase

Assistant Sheriff
Countywide Operations
Holly Francisco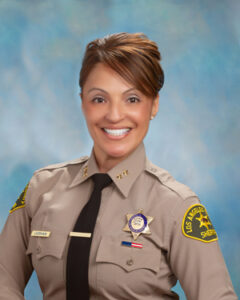 Chief
Professional Standards Division
Laura Lecrivain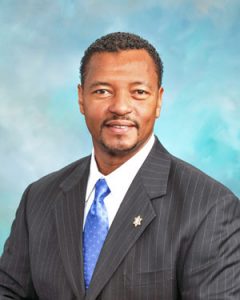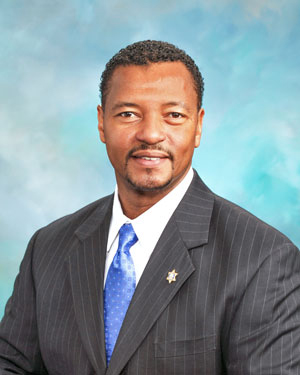 Division Director
Administrative Services Division
Conrad Meredith

Chief
Custody Services Division – Gen. Pop.
Paula Tokar