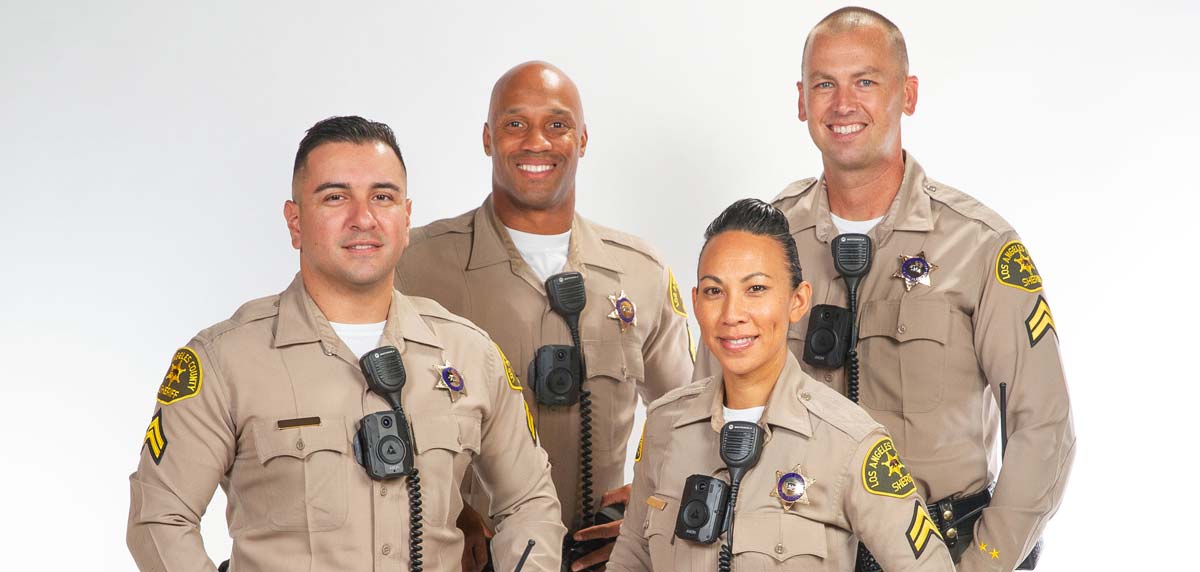 Salary & Benefits
The two most common questions we typically field are: "What is the salary for a Deputy Sheriff in LA County?" and "What are the benefits for a Deputy Sheriff in LA County?" Read below to find out the average starting salary and the many benefits the LASD enjoys, such as tuition discounts, health and dental insurance, paid time off, and so much more. 
Patrol Retention: 2% BONUS pay after 30 months assigned in patrol
Coveted Deputy positions:  5.6% – 24% BONUS pay
Education Incentive – Start at a higher wage
AA/AS: $6,773.46 Monthly
BA/BS: $7,150.82 Monthly
Diversity of Assignments

Over 350 unique assignments for Deputy Sheriffs and many Promotional Opportunities throughout the Los Angeles County Sheriff's Department.
Health and Dental Plans
Deputy Sheriffs have excellent health, vision and dental plans available for themselves and their eligible family members/domestic partners. The County of Los Angeles contributes to all plans.
Compressed Work Schedule

Compressed work schedules are available for many deputies. Deputies who work on compressed schedules work the same number of hours each week but can have more consecutive days off, by working longer days.
Sick Leave and Disability Benefits
Sworn employees receive up to 80 hours of 100 percent paid sick leave and 40 hours of 50 percent paid sick leave, in their first year while employed. Employees may accumulate up to 96 hours at 100 percent each year.  They can earn 320 hours at 65 percent and 1440 hours at 50 percent paid sick leave throughout their career.
Vacation and Holidays
After one year of service, Sworn employees receive 80 hours of vacation time per year.  They can also earn up to 200 hours per year, throughout their career. Every sworn employee also receives a total of 13 paid holidays per year.
Pension Plan

The County of Los Angeles has an independent pension system to which both the employee and the County contribute. Additional information on the pension system may be found at LACERA.com
Deferred Compensation Plan
Additional retirement financial planning can be accomplished through regular contributions to a deferred compensation plan. Los Angeles County matches up to 4% of employee contributions.  The funds deferred are not subject to State or Federal taxation until withdrawn.
LASD University

Full-Time Deputy Sheriffs receive tuition discounts to an impressive variety of colleges or universities. LASDU encourages all Department personnel to start or return to college for their personal and professional growth.
GI Bill benefits

Utilize your GI Bill (BAH) while in the Academy.
Military Reserve and National Guard

Receive Flex time and 30 Day full pay for Military leave.  If over 30 days, LASD makes up the difference in pay
Military Buy Back program

Purchase years of your prior military service to retire earlier.
Dependent Spending Account
Los Angeles County contributes to an optional Dependent Spending account.
Bilingual BONUS Pay

Earn bonus pay by being certified as a bilingual Deputy Sheriff.
Call Us Today at 1-800-A Deputy (800 233-7889)
Speak to a recruiter and get your questions answered!